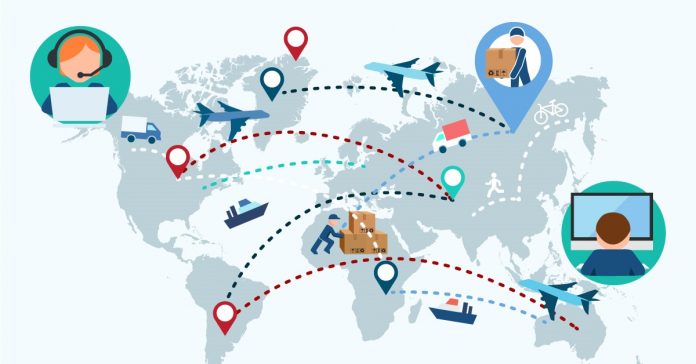 Share the post "What services are included in 3PL?"
The third-party logistics is a supply chain with a flexible work process, that acts like a middle person between a buyer and a seller. Whenever you order something online, these third-party logistics are the ones who deliver the products at your doorstep.

Different e-commerce businesses hire these logistics to maintain their inventory and widen their service area. The logistics consist of warehouses and administrative departments who look after your inventories and other product maintenance services and delivers the products to your customer's doorsteps.

These third-party logistics are catering to a lot of global businesses and are becoming an unavoidable part of any e-commerce business. These group of people can ship your products to any part of the world.

More than just warehouses, these logistics have a lot of other functions too. So let's dig into some of the services offered by these third-party logistics.
The transportation

One of the major services provided by third-party logistics is transportation. By using different trucks and other vehicles, these logistics make use of their own fleet to deliver your product at your customer's doorsteps. There is an optimized route for transportation. This helps in reducing confusion. The process also ensures faster delivery.

The warehousing

Different third party logistics own their personal warehouses. There are different distribution points for these warehouses, as per the distribution area. These warehouses act as a storehouse of all types of goods. The shipment from the warehouse takes place after order placement

These third-party logistics also provides different types of equipment including cranes and lifts for an easy product movement. These services can be provided by multiple e-commerce companies. A particular business can also take up logistics services.

Various e-commerce giants often take up dedicated warehouses, but mostly, these logistics are available for all.

The freight forwarding

Sometimes the third party logistics don't possess an asset of their own. What they do is basically connect with other logistics service provider to deliver a particular product for their client. They basically act a medium of connection for shipping different merchandises on the behalf of their shippers. These are applicable mostly for international logistics service.

There is a constant and fluctuating change in demand for this type of shipping and it often becomes difficult for an e-commerce business to carry out the entire freight shipping all by themselves.

These logistics takes care of everything in a timely manner. They also ensure the safe delivery of the products, through efficient freight shipping.

Reverse logistics services

In the logistics sector, errors and confusions are common. With different products traveling miles, to reach different customers might often reach broken or damaged. In such cases, apart from the refund, there is another thing that needs to be get done.

It is reverse logistics. A 3PL takes care of all the disposal and inventory cleaning functions and makes sure the unwanted items are not present in the warehouse.

Courier Shipping Services

A courier shipping is comparatively faster than freight shipping and requires a great level of management. A slight mistake in details might lead to misrouting of the product and can end up in a great loss for both the customer and the seller.

Different logistics also provides quality courier service and delivers your products on time. Most of the e-commerce companies consider couriers as the last options since it is a bit expensive.

In this process, the item reaches directly to the customer from the buyer. They take help of these logistics. The packaging contains the company name.

Providing best offers

In order to retain customers, these third-party logistics provides a lot of intriguing offers to their clients. This improves operational efficiency. This also helps in maintaining a good customer-seller relationship.

They provide robust benefits to everyone partnering with a logistics to make sure that it is beneficial for the customers, retailers and for them as well. These offers help in increasing overall sales and add value to every service guarantee ever committed.

Different postponement packaging

These third-party logistics often provide drop shipping services that help you in delivering a high volume of products at the cheapest price. This method is useful during bulk shipping. It saves up on labor and shipment cost.

The process depends on the operation size. It is also beneficial in terms of environmental and marketing management.

Complying to international trade

E-commerce is a global platform. It can sell products of all shapes and sizes. They are not only expanding their base but are also creating a great positive impact on the minds of people.

When it comes to shipping and delivery, all these businesses are non-functional without logistics. These logistics are complying to international trade guidelines. They are understanding the varied culture and are operating accordingly.