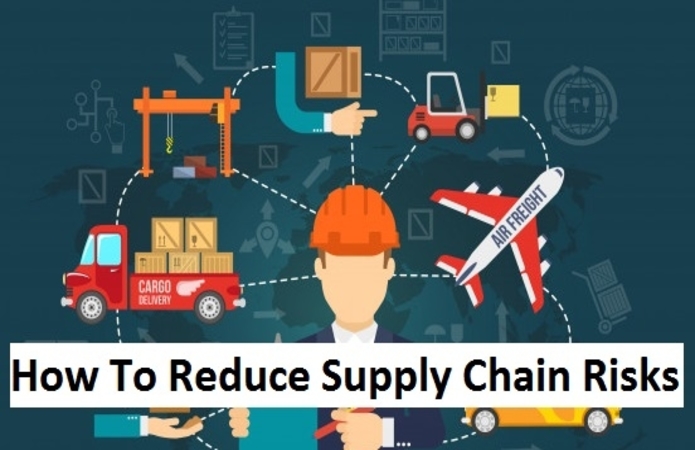 Share the post "How to reduce supply chain risks?"
Supply chain risks are inevitable and they come in different forms and areas. Be it a natural disaster, terrorist attack or company going bankrupt, supply chain risks are something that cannot be overstated.

According to the latest survey, more than 75% companies were reported to face some of the other logistics constraints in the past twelve months and almost five companies went out of business in the past eighteen months.

Different business is investing a significant amount of money behind these supply chain to extend their services to different parts of the world. But certain drawbacks often create a negative impression of that business in front of the customers. A well functioning supply chain is very important when it comes to seamless business growth.

But just like everything else, even logistics has some of its drawbacks. This blog enlight you about some of the ways through which these supply chain risks can be managed and mitigated. Read on…

Evaluate the risk

In order to stay risk-free, you must identify the areas of the risk first. Have a close look at different aspects of your business and understand the areas if high-risk exposure. Through this, you will be able to understand the different potential supply risks and will be able to manage your work process accordingly.

Sort out the probability and the impact

Once you are done evaluating the risks, you must take in consideration for each and every possible scenario. In this process, you will be able to sort and prioritize all the potential risks and impacts that are most likely to occur.

By following a certain growth path, you will also be able to understand the financial impact, the frequency and the ways to mitigate the potential risks.
Maintain the quality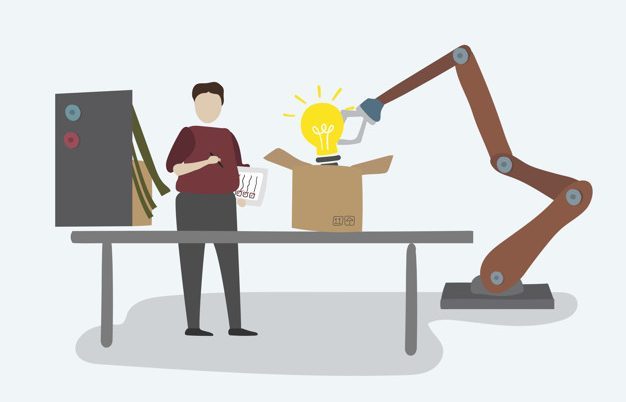 The retailers and the suppliers are the main pillars behind your company's reputation. therefore, stay aware of the quality of goods that they are providing. So after this, you will be able to stave off the risks of returns and refunds.

Other than this employee retention is a big-time factor for quality maintenance of an organization. This helps in keeping all risks at bay, and also helps a company to grow better.

Diverse suppliers

Two is better than one. So always make sure that you don't rely on one particular supplier for your goods and products. You can go for multiple small low-cost locations to source your product.

In this way, there will be no instances of errors and blunders. If you rely on one source your delivery might get delayed due to the product not arriving from the supplier's end.

This might create a negative impression of you and your business might get hampered. Thus in order to mitigate the risks, always make use of multiple sources.

Don't ignore the risk from supplier's end

If your logistics is a broad spectrum, then there are certain factors that you should not ignore. Stay aware of the possible risks that you might face from the supplier's end.

Be it the rules and regulation, or be it the political conditions country-specific risks should never be ignored. Always keep a backup plan, so that you can stay prepared during any sort of emergency.

Plan the risk management mutually

If you are running logistics, there are a lot of people with whom you need to coordinate. The suppliers, the transportation members, the administrative department, a lot of people are involved in keeping an organization going.

Therefore it is very important to make everyone contribute to your risk planning. Through this way, you will be able to keep everyone on the same page, and it will become easier to cope with various risks that might come on the way.
Have an insurance

Bad times doesn't come by informing you before. So as an organization who is responsible for contributing to one of the largest economic sectors, you must plan out insurance. It will help you in many aspects.

Find proper cargo-insurance provider who will cover all the accidents and mishaps related issues. This will take care of your warehouse goods as well, and will help you cope up against all small to large scale damages.

Maintain Transparency

One of the best ways to remove supply chain risks is by being transparent with your partners. Have a detailed discussion regarding sales and targets and keep the numbers clean and understandable.

Include your partners in everything, so that they can also stay updated on the product status. By maintaining transparency get help during a sales drop and can plan on mutually to take your company towards better days.

Review risks from time to time

Make sure you review your risks from time to time. Market trends keep changing every other day. Therefore if you don't stay updated you might get into trouble.

Prevention is better than cure. Through all these above-mentioned ways, you can stay away from different supply chain disruption.
For using our Logistics,
Signup Now- http://bit.ly/2LhR3Dd